Chelsea legend Pat Nevin has highlighted the importance of the Blues keeping possession up front against Barcelona at the Camp Nou on Wednesday.

Antonio Conte's team, who drew 1-1 at Stamford Bridge in the Champions League Round of 16 first leg clash last month, will head to Spain on the back of a 2-1 win over Crystal Palace in the Premier League at the weekend.

The win against the Eagles helped Chelsea to put an end to their three-game winless run in all competitions; following their draw against Barcelona, Chelsea lost to Manchester United and Manchester City in the league.

A win or a draw other than a 0-0 and a 1-1 at the Camp Nou will enable Chelsea to progress in the Champions League, and Nevin explained that it is imperative for the Blues to hold onto possession up front, especially as Barcelona are expected to keep the ball for the majority of the game.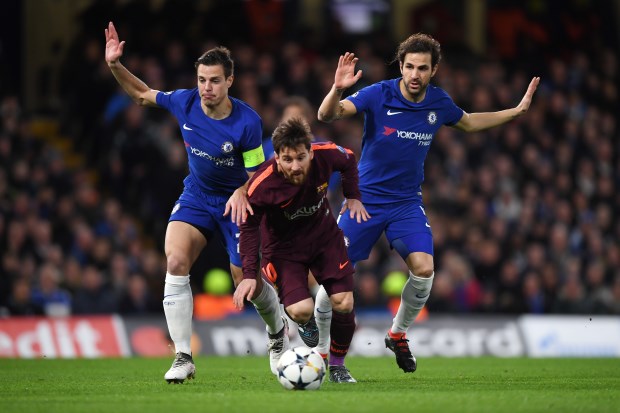 "As usual at the Nou Camp, just like every other team we will not have the lion's share of the possession", Nevin wrote in his column on Chelsea's site.
"When we get it up front it is absolutely imperative we hold it, to be able to eke out some chances and to give the defence some respite as well.

"It always happens against Barca, they press you high up the field and if you try to play it out, it just needs one pass slightly off kilter and you are in trouble.

"See the first game at the Bridge for evidence of that.

"So it may not always be the most pleasing on the eye, but realistically now and again, especially over there, you will need to be able to clear your lines and hit it long.

"If at that moment there is a big centre-forward capable of battling and holding the ball, it can make a huge difference.

"It can then allow the likes of Willian and Eden Hazard to join the attack and that is when we are at our most dangerous."

Following the midweek clash with Barcelona, Chelsea will take on Leicester City in an away Premier League game on Sunday.