Jason Cundy has admitted he is hoping Liverpool don't win the Champions League, after Chelsea lifted the FA Cup on Saturday.

The defender's former club edged out Manchester United 1-0 in the final at Wembley to win the final piece of domestic silverware of the season and Cundy believes it should not be underestimated.

He insists the cup win should be celebrated as winning a trophy is not something which comes along every season and only three are up for grabs domestically.

And Cundy is hoping that Chelsea are the last English team to win a major trophy this season, ahead of Liverpool facing Real Madrid in the Champions League final.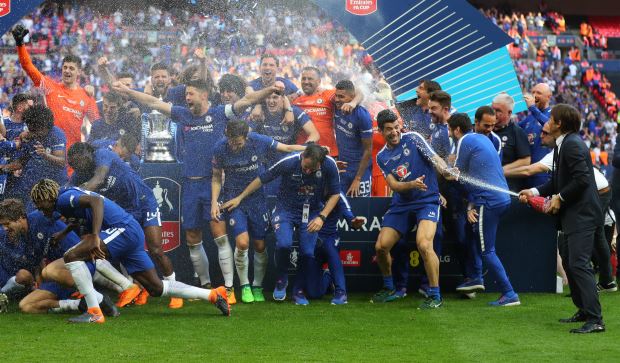 "You can't win something every season. When a trophy comes along, take it", Cundy said on Chelsea TV.
"Domestically in the league I think there are things we need to do to improve, that's obvious.

"A cup is a cup, it's another trophy.

"Look, I supported this club when we never got anywhere near finals. I played for the club when we never got anywhere near finals. This is a big day for the fans, it's an FA Cup, we've beaten Manchester United.

"There's only four cups you can go for at the beginning of the season. City have won two, we've won one, let's hope Liverpool don't pick up the fourth", he added.

Liverpool held off Chelsea's challenge in the Premier League to finish in fourth spot as the Blues had to make do with fifth.

As a result, even if Liverpool lose in the Champions League final they will still be in the competition next season, while Chelsea will be playing Europa League football.