Former England striker Paul Mariner believes that a deal is already in the works for Chelsea star Eden Hazard to join Real Madrid next summer.

Hazard indicated at the end of last season that he was considering his future at Chelsea, but he eventually decided to continue at Stamford Bridge for the current campaign.

The Belgian recently admitted that he is torn over whether to continue at Chelsea or move to Real Madrid, a club he has been a fan of since he was a kid.

The winger will have a year left on his current deal next summer and Mariner feels that there is already a deal in place for Hazard to join Real Madrid next year.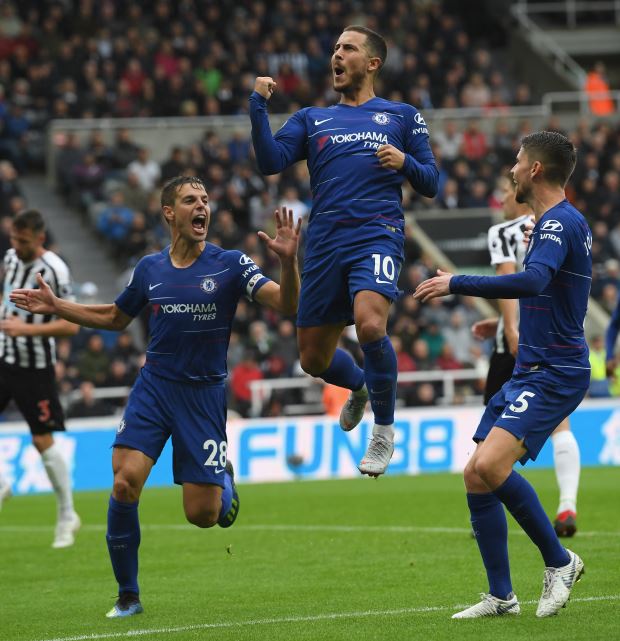 The former forward believes it would be the perfect time for the Belgium captain to join Real Madrid and feels Chelsea fans need to accept the fact that the player wants to move on.

Mariner said on ESPN FC when asked about Hazard potentially joining Real Madrid: "I think there is already a deal in place here.

"I think [Chelsea manager Maurizio] Sarri has said to him, 'give me your best for one year and then you can get your move'.

"He has two years left on his contract, it's the perfect time to go and the club can cash in for a lot of money.

"It will be a great move for him, he wants it and he has been singing praises of Real Madrid in the press. He wants to go there.

"Chelsea players don't want to hear it as he is head and shoulders above anything they have and is fantastic but the player wants to move on.

"He will be 28 in the summer and it's a perfect time."

Hazard has made a scintillating start to the season, scoring seven goals in eight league appearances and helping Chelsea look like title contenders.