Sassuolo CEO Giovanni Carnevali has expressed his delight at Pep Guardiola's praise of the club and their coach Roberto De Zerbi.

Manchester City boss Guardiola recently pointed to Sassuolo, saluting the club and their playing style, which has so far seen the minnows sitting eighth in the Serie A standings, scoring 15 goals and taking 13 points.

Carnevali admits he heard Guardiola's words and says it is a source of great honour for Sassuolo to have the Manchester City boss expressing admiration for the work taking place at the Mapei Stadium under De Zerbi.

The CEO told La Politica nel Pallone: "It is a source of great satisfaction.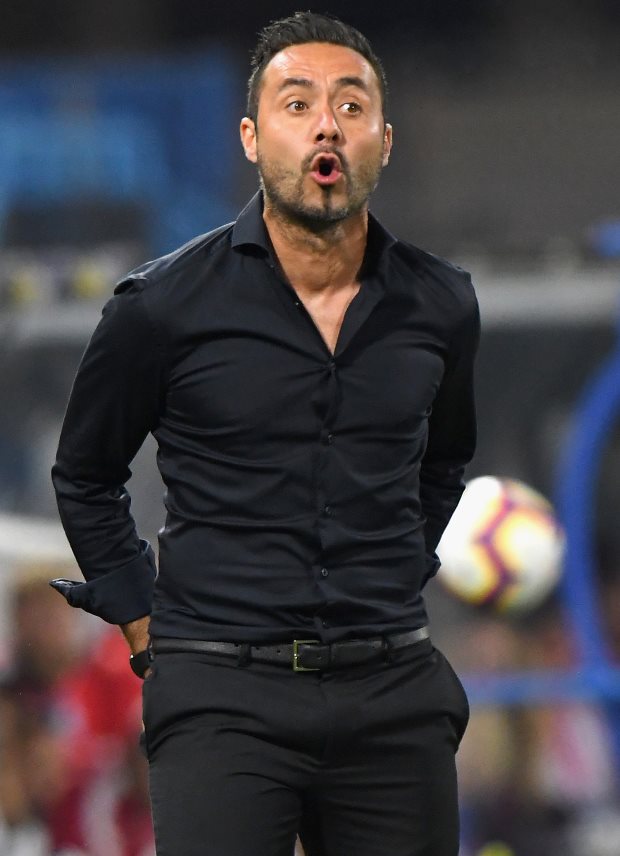 "He said very important words about both Sassuolo and De Zerbi.

"We are pleased.

"It means we have made a good choice. We are happy with his words.

"Our coach is proving to have clear ideas, to know how to put in place a good game.

"It is important to win by playing well and we have every chance of doing it", Carnevali added.

Sassuolo will be looking to bounce back from consecutive defeats in the league after the international break, having gone down against both AC Milan and Napoli.

De Zerbi, 39, who took over at Sassuolo in June, takes his side to lock horns with Sampdoria on Monday in an away Serie A fixture.