Genoa star Romulo insists that Krzysztof Piatek's form is not by chance and has compared the Chelsea, Liverpool and Tottenham Hotspur target to a Brazilian legend.

Piatek has taken Serie A by storm this season, hitting the ground running after joining Genoa in the summer, scoring nine goals in seven league games and notching four in a single Coppa Italia appearance.

His performances have not gone unnoticed and Piatek is now on the radar of Atletico Madrid, Barcelona, Chelsea, Liverpool, Tottenham, Napoli, Juventus and Roma.

The Pole's Genoa team-mate Romulo is not surprised and believes the form Piatek has displayed is no fluke.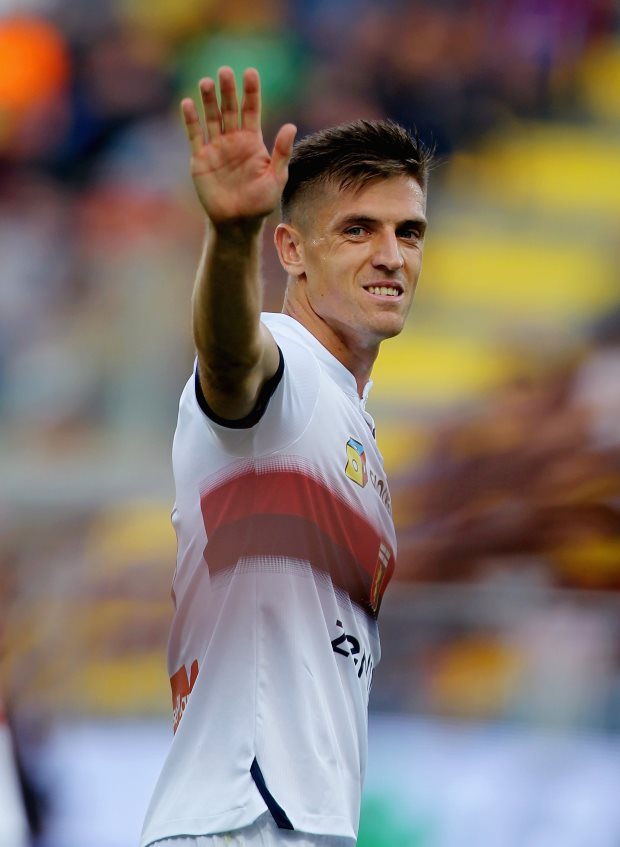 And Romulo can see shades of a great from his homeland of Brazil in Piatek.

"Already at the [summer] retreat I saw that he was an important player", Romulo told Italian daily Gazzetta dello Sport.

"At the first friendly, he scored five goals at a time.

"Then he scored in every game, except one.

"It does not happen by chance.

"He has speed, timing, a nice right and his head reminds me of a very famous Brazilian: Dada Maravilha, who hovered in the air."

Genoa are opposed to selling Piatek in the January transfer window, but are ready to cash in next summer, with claims the Rossoblu want a fierce transfer auction for his signature.