France coach Didier Deschamps has insisted that Manchester United forward Anthony Martial needs to become more consistent and feels the onus is completely on the player to take the giant strides needed.

After threatening to leave Manchester United in the summer, the Frenchman seems to have convinced Jose Mourinho about his quality and has been the in-form attacker over the last few weeks.

The forward has scored five goals in their last four Premier League appearances and he often looked threatening against Juventus on Wednesday night.

The Frenchman fell out of favour with Mourinho in the second half of last season and missed making the World Cup squad that eventually won France the tournament in the summer.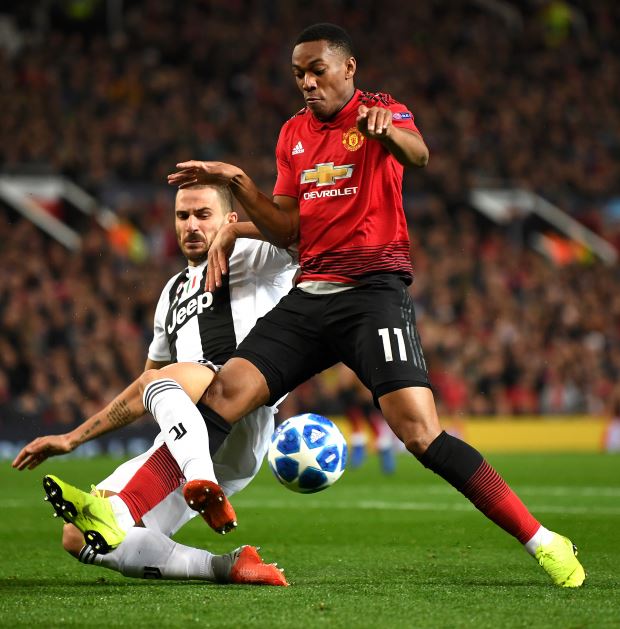 Martial is back in the squad due to his recent form and Deschamps admits that the young forward is finally maturing, which is evident from his decision-making in key areas.

However, the France coach warned that a lack of consistency remains a problem for the attacker, who remains immensely talented, and stressed it is up to the player to sustain his performance levels for the rest of the season and take his game to the next level.

Deschamps said in a press conference: "Anthony has played for a while in the France team and has also experienced some difficult times.

"Today he is closer to what he can do in terms of investment and efficiency.

"We are talking about a young player, who I hope is maturing and he is showing it on the pitch with his decisions.

"He is there because of some injuries but he could have been on the list even without it."

He continued: "Consistency has always been a concern with Anthony. He has incredible potential but he doesn't show it regularly.

"His lack of concentration in wide areas may suggest that it is due to lack of involvement but he is a young player who has done a lot.

"It depends on him, he can go much further. He can do it and he is doing it at Manchester United but he knows that it's not enough.

"He has to fight for it and be consistent for the rest of the season."