Former Chelsea defender Frank Sinclair feels Marcos Alonso's first touch has regressed in recent weeks and the Spaniard needs a break to help him get back to his best.

Alonso looked weary in Chelsea's 2-1 defeat against Wolves on Wednesday night as both the hosts' goals were initiated from the right wing.

The 27-year old has started in all of Chelsea's 15 Premier League games after a busy summer with Spain in the World Cup and is feeling the after effects of the busy schedule with the west London side.

Chelsea have Emerson Palmieri as a backup option, but Maurizio Sarri has refrained from rotating his defence too many times this season.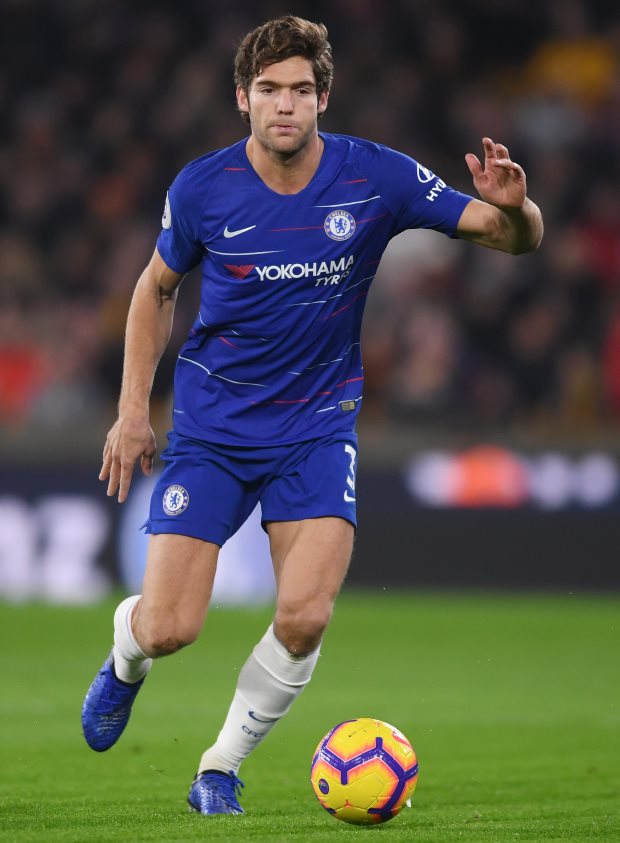 Sinclair feels that Alonso's performances on the pitch prove he needs a break and says that playing him against Manchester City may not be the smartest of moves.

"He looks like he's struggling," Sinclair, speaking after the game, told Chelsea TV.

"The pitches now are getting that little bit heavier with the rain.

"He looks like he's struggling to get into a sprint at the moment.

"More worrying than that it seems like his first touch has gone.

"If Alonso's legs have gone, if he needs a rest to get him back to his best, playing him against City at the weekend against [Raheem] Sterling, [Leroy] Sane [might not be a good idea]."

Alonso started well under Sarri and was a key contributor in the attacking third, but his performances of late have come under the spotlight.