Former Tottenham Hotspur midfielder Jermaine Jenas has warned that winning the Premier League with Spurs might encourage Mauricio Pochettino to take up the job at Manchester United.

Spurs made their voices heard in the race for the league title with a thumping 6-2 win over Everton at Goodison Park on Sunday in the Premier League.

The result now means that Tottenham are just two points behind second-placed Manchester City, who were handed a shock 3-2 defeat by Crystal Palace on Saturday.

Despite accumulating their best ever points tally at this stage of the season, Tottenham are still not considered favourites to remain in contention for the league title in the long run.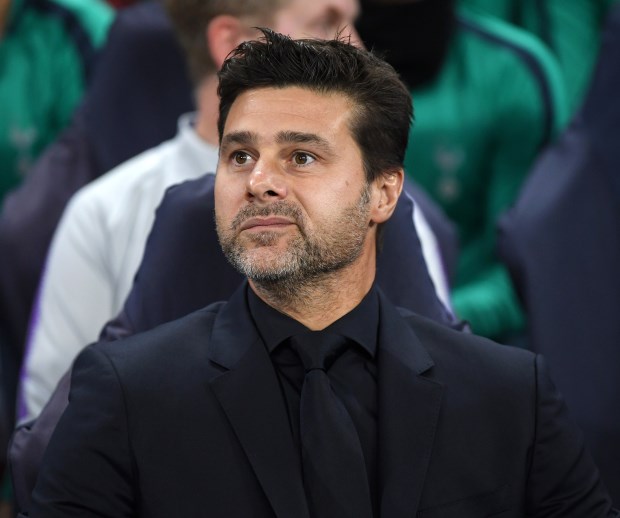 However, Jenas warned that if Spurs manage to lift a trophy at the end of the season, then Pochettino might be tempted to take up the job at Manchester United next summer.

The former Spurs midfielder also admitted he has been afraid of interest from Old Trafford for a while now, especially considering the fact that Pochettino is the ideal candidate for the job.


"I have been afraid of United coming in for Pochettino for a couple of years now because, with his style of play and ability to develop players, he is the exact fit for what they want and what they need", Jenas wrote in his column for the BBC.

"If he is offered the job at Old Trafford he will have a big decision to make, but I think for him to leave it would take one thing which I don't feel he is prepared to do right now – which is to basically look at the chairman Daniel Levy, the club and the fans, and say: 'I resign.'

"We will have to wait and see what happens but, the type of person that Pochettino is, I think the only way he would do that is if he was leaving the club in a good place.

"So, if Spurs won the Premier League, the Champions League or the FA Cup, that could be the time he says: 'There you go, that is the end – this is what I was trying to achieve at this club and now I am going to move on."

Jenas, who made 200 appearances for Tottenham across all competitions, retired from professional football in 2016, two years after being released by Queens Park Rangers.