Rangers winger Eros Grezda has revealed that Borna Barisic has made it easier for him to settle down at Ibrox following his arrival from Osijek in the summer.

Grezda, who played alongside Barisic at two of his previous clubs, has admitted his companion made life easier for him while settling down in Scotland.

Both Grezda and Barisic were among as many as 15 new players recruited over the course of the summer, as Rangers underwent a huge overhaul in a bid to re-establish themselves in the league.

Despite having had to make the switch to a completely different culture and surroundings in Glasgow, Grezda revealed it was easier for him to adapt to his new surroundings with the help of Barisic.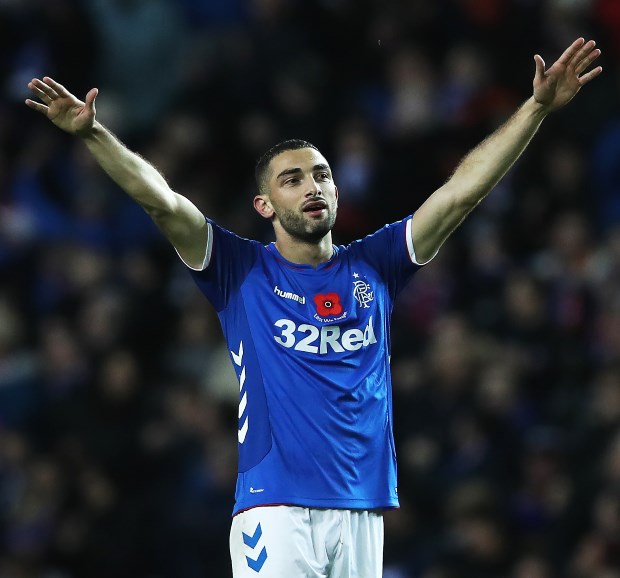 The 23-year-old also admitted that Barisic is his best friend due to their involvement at previous clubs and reiterated that he is happy to have him at Rangers.

"Yes, he [Barisic] is my best friend", Grezda told Rangers TV.


"We changed three teams together and in Lokomotiv and Osijek, we were all the time together, now we are here, so I'm really happy to have him here.

"Well, yes [it did make a difference having him here when I arrived], because you know he was [here] before me.

"So he knew something before me here so when I came here, he just explained [it] to me and I followed him everywhere and I learned things from him."

Grezda also joked about potentially following Barisic to his next club in the future, since they have a reputation of doing it in the past few years.

"Well, you never know [I could follow him to any club he signs in the future]", he joked.

Grezda scored his first goal for Rangers during the 7-1 thrashing of Motherwell in November at Ibrox, where he netted a brace and grabbed an assist.