Rangers manager Steven Gerrard has urged Gers talisman Alfredo Morelos to see being targeted by opposition teams as a compliment in recognition of his spectacular talent.

Morelos, who has come in for criticism due to his poor disciplinary record this season, was under the scanner yet again during Rangers' win over Celtic in the Old Firm derby.

The Colombian was involved in a few off-the-ball incidents as the hosts edged out the defending champions at Ibrox owing to a first half strike from Ryan Jack.

Despite the Scottish FA investigating Morelos with respect to his antics in the derby, the Gers talisman managed to escape without any serious consequences.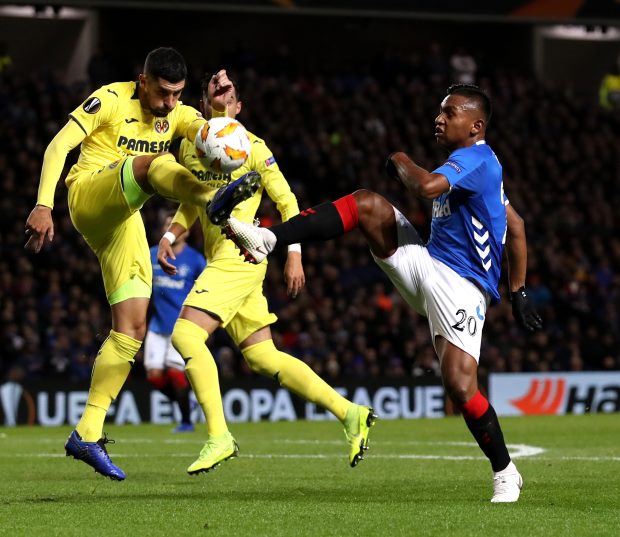 However, Celtic were critical of Morelos' behaviour in an official statement, but Gerrard has voiced his backing for the striker at this moment in time.

Gerrard admitted he is not too interested in the statement because it is entirely up to Celtic and stressed that a lot of things go unnoticed when it comes to Morelos.


"I'm not really that interested it's nothing we can control, that is Celtic's business", Gerrard said on Sky Sports.

"But, what I would like to say is a lot of things go unmissed and unnoticed on Alfredo Morelos, he gets kicked from pillar to post."

Gerrard also urged Morelos to embrace being targeted by opposing teams as a compliment in recognition of the spectacular talent he has in the locker.

"He is a marked man because players don't like playing against him and players target him to try and protect themselves", he continued.

"I think he is only doing what any young striker would try and do when he is targeted, but there is no doubt that he is targeted because he is a super talent.

"He should see it as a compliment because I certainly do."

Morelos has been directly involved in 30 goals across all competitions for Rangers so far this season.