Former Netherlands winger Rene van der Gijp believes a player of Donny van de Beek's quality could easily slot into a team such as Liverpool or Tottenham Hotspur.

Ajax are preparing for a big summer ahead of them as a number of their top players have been linked with moves away from the club.

They have already agreed to sell Frenkie de Jong to Barcelona for big money and Matthijs de Ligt is expected to follow suit, with some of the biggest clubs wanting him

There are also other players such as David Neres and Van de Beek, who have been attracting interest, and Van der Gijp indicated that Ajax should make good use of the opportunity and make the most money out of the interest in their players.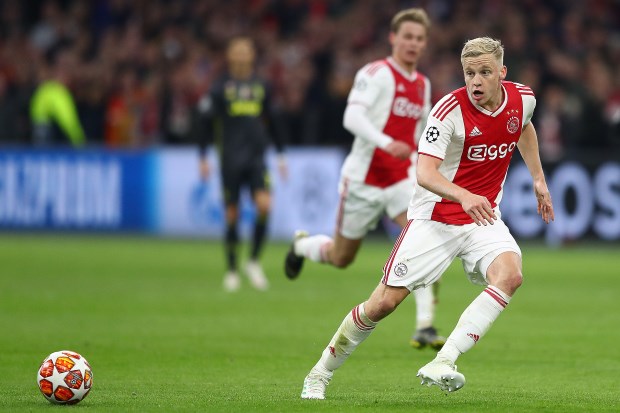 He is of the view that a player of Van de Beek's quality would not look out of place at Liverpool or Tottenham.

"I am not saying they have to sell everyone", Van der Gijp said on Dutch broadcaster Veronica.


"But if I were the players and the coach, I would take full advantage of this [interest].

"This doesn't happen every year.

"If you looked at Van de Beek at Tottenham Hotspur or Liverpool….[you would think] that is a really good player."

It remains to be seen if Van de Beek is being monitored by either Liverpool or Tottenham.

Ajax played out a 1-1 draw against Juventus at home in the first leg of their Champions League quarter-final tie on Wednesday evening.