Chelsea manager Maurizio Sarri has insisted that he does not want to overplay Eden Hazard towards the end of the season and tire him out.

Hazard was on the bench on Thursday night when Chelsea came away with a 1-1 draw at Eintracht Frankfurt in the first leg of their Europa League semi-final tie.



Despite the importance of the game, Sarri continued his Europa League policy of using the Belgian sparingly in the competition and the Chelsea star only came on in the second half.

Sarri explained his reasons to drop his star player to the bench and insisted that the player has already played too many games this season for both club and country.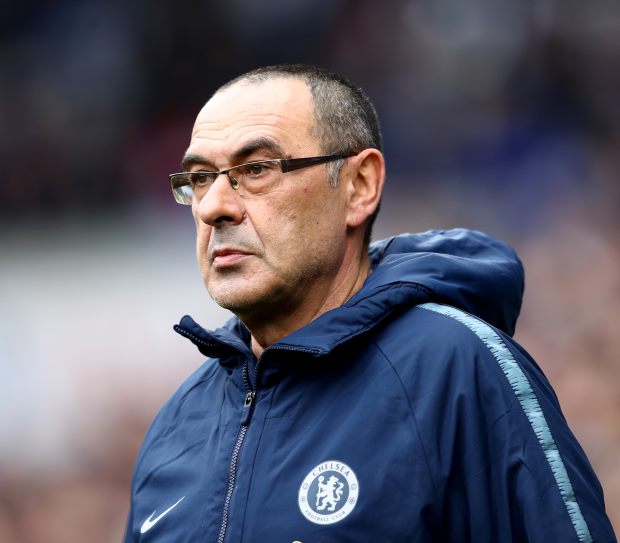 The Chelsea boss also believes Hazard also has the ability to make an impact from the bench and Sarri wanted his ability on the ball in the final third of the game.

Sarri said in a press conference when asked about his decision to bench Hazard: "Eden was on the bench because, in the last period, he played 10 matches in a row. It's impossible to play that many.

"For us, this was match number 59 I think, and Hazard also played eight matches in the national team. For a player, it's impossible to play 70-75 matches in a season.


"And so, sometimes, Hazard like all the other players needs to rest. Or not to rest, but not to play for 90 minutes.

"This is the first reason.

"The second is that Eden usually is able to change the match from the bench, and so, for me, it was better to start with Willian and then to try, in the last 30-35 minutes, with Eden.

"But for Eden, it's impossible to play 75-80 matches in a season."

It remains to be seen that with the tie in the balance whether Sarri decides to drop Hazard to the bench again when the two sides play at Stamford Bridge next Thursday.